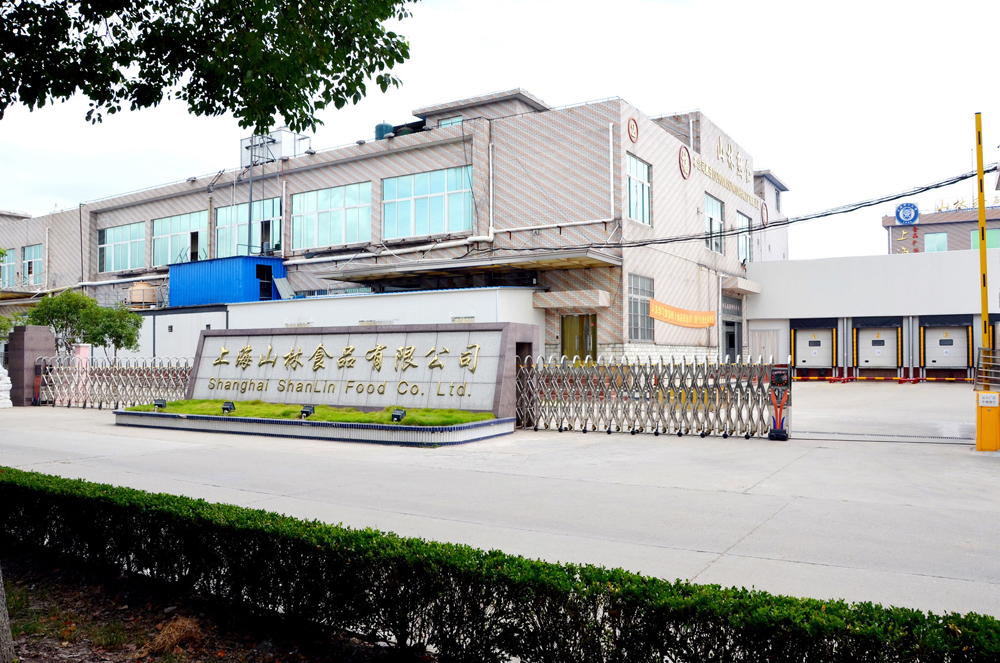 上海山林食品有限公司是上海老牌熟食企业,源于1949年,工厂坐落于上海金山工业园区,占地面积达5万多平方米,是上海规模最大、设备最先进、最具影响力的餐桌食品专业公司之一。
2010年正邦集团正式入主山林食品,使山林食品步入快速发展的轨道。正邦集团以其雄厚的实力及全产业链运营体系,支持山林食品的高速发展。
  山林食品目前拥有4条现代化生产线,产品涵盖100余个品种,年产能达1.5万吨,年产值达5亿元。现有直营终端专卖店300余家,现代商超、便利、旅游、团膳、批发等渠道覆盖的终端网点达5000余家。通过数十年的发展,山林食品已遍布上海市各个渠道,深受上海市民的喜爱。
  山林食品传承60载经典美食,以安全优质的产品品质、快速响应的冷链物流、多层次的餐桌食品搭配来满足消费者日益提高的餐桌美食需求,从而确保公司盈利能力的稳定和提升。
  山林食品以食品安全为第一诉求,依托正邦集团全产业链实现源头控制,建立生产品质控制体系、HACCP管理系统、仓储运输管理体系、供应商评估管理体系等全套严格而完善的品质控制管理体系。山林食品拥有着一支业内一流的研发团队及专家级的食品顾问团,历经数十年对中华美食及秘制工艺的潜心研究,已推出了众多深受中国家庭喜爱的餐桌美食。如今,山林食品研发团队更是不断求索、博众家之长,将海派美食与海派美食文化完美融合,为更多的中国家庭呈现更多高品质的餐桌美食。
  上海山林食品,立足上海,放眼全国,以有容乃大,兼收并蓄的海派文化自信,实现由区域性品牌向全国性品牌的迈进。未来山林食品将以华东为中心,在华南、华北、东北、西南五大片区,建立十大生产中心及研发中心,进行全国产业化布局,使山林食品成为中国餐桌食品的领导品牌。
The Profile of ShanLin Enterprise
ShangHai ShanLin food Co.,LTD is a famous cooked food enterprise in ShangHai which one is since from 1949, the factory of ShanLin food is located in Shanghai JinShan industrial zone, It's Covers an area of 50000 square meters and it's the largest one which has the most advanced equipments company also it's one of most influential table food professional company in ShangHai.
ZhengBang Group officially entered in the ShanLin food in 2010, Cause of that ShanLin food Embarked on a track of rapid development. Cause of ZhengBang Group's solid strength and complete industry chain operation system, Shan Lin food is developing rapidly.
Now, ShanLin food has four modern production lines, the products cover more than 100 varieties, Annual production capacity of 15000 tons and annual output value of 500 million Yuan . Now, it has more than 300 retail terminal stores, and it has More than 5000 terminal branches covered by many channels such as Supermarket, Convenient, travel, meals service. Through decades of development, ShanLin food is everywhere in Shanghai and deeply loved by all Shanghai residents.
ShanLin food has inherited 60 years of classic cuisine, ShanLin company always use high quality of products、quick response of cold chain logistics, multilevel table food collocation In order to meet consumers' demand of the table delicious, So it can ensure the stability of the company's profitability and ascend
The safety of food is the first claim in ShanLin food. ZhengBang group has a full set of strict and perfect quality control system which is to realize all industrial chains controled by source, establishment of the quality of production controlling system, the management of HACCP system, the management system of Storage and transportation, the management system of supplier evaluation. ShanLin food own a food industry in the first-class research and development team and expert advisory group, Decades of concentrated study of Chinese cuisine and the secret technology, ShanLin has launched numerous table delicacies loved by Chinese families. Nowadays, the research and development team of ShanLin food is constantly seeking , absorb others advantages, make the fusion of Shanghai cuisine and the culture of Shanghai cuisine, in order to present more high quality table delicacies for Chinese families.
Shanghai ShanLin food is based on Shanghai which one is think globally and very cultured, Eclectic style .Making the implementation of the progress from Regional brand to national brands. In the future, ShanLin food will let the east of China be the center, and will establish Ten production centers and research and development centers In south China, north China, northeast China and southwest China to make a national industrialization layout, in order to let our ShanLin food be the leading brand in Chinese food table!